Maddd Science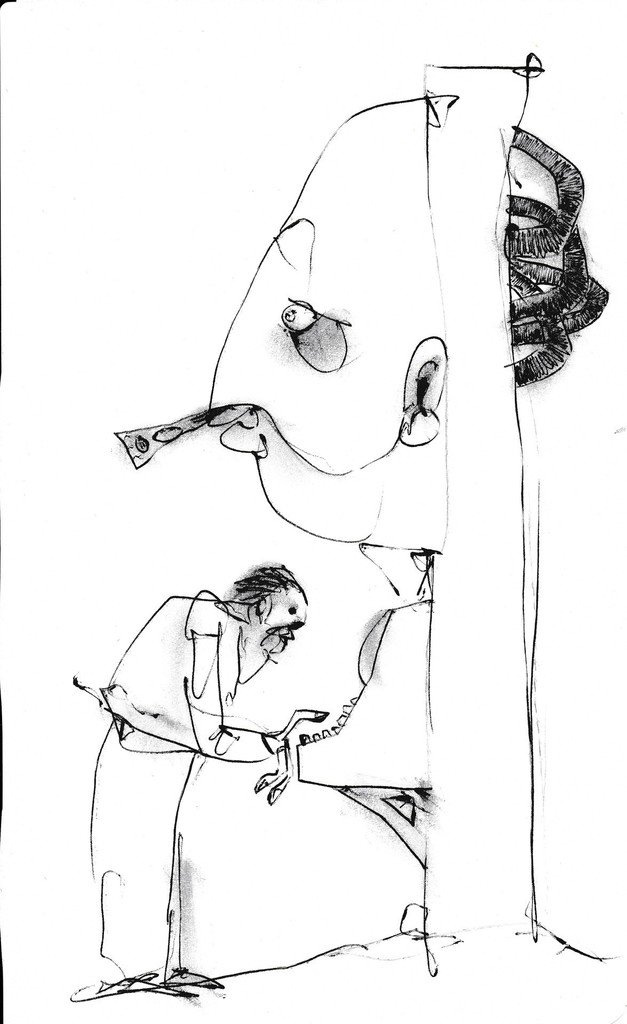 Hot on the heels of last week's newsletter about the stories behind films, here's a nearly identical topic: The story behind the greatest soon-to-be-a-film story ever written: The McScam article.

There are layers to this newsletter, lemme tell ya. It comes in three parts.

First, the actual article. It's worth the read, even if I'm actually quoting the least essential paragraph from the whole thing here. I just really wanted the phrase "disgraced Ronald McDonald" in there.

How an Ex-Cop Rigged McDonald's Monopoly Game and Stole Millions
Jeff Maysh, The Daily Beast
Murray was a quick-thinking Midwesterner who had risen through the ranks at McDonald's, and was often the public face of the company during any drama. She was the "McQueen" of McDonald's, said Joe Maggard, a disgraced Ronald McDonald actor who was convicted of making harassing phone calls while posing as the clown.

Finished it? Okay, now you're ready for this expose from the Hollywood Reporter on how the story was actually unearthed by a movie producer who gave it to Jeff Maysh in order to secure a deal with the highest filmmaker bidder to turn the story into a movie. Part two: The story behind the story.

Behind Hollywood's A-List Bidding War for a McDonald's Monopoly Article
Chris Lee, The Hollywood Reporter
Within days, an all-out bidding war erupted between several major studios and a deep bench of Hollywood's A-list leading men. Warner Bros. attempted to buy "McScam" for a film to star Steve Carell (with Whiskey Tango Foxtrot co-directors John Requa and Glenn Ficarra attached to direct). Netflix bid at the behest of Robert Downey Jr. and Hangover filmmaker Todd Phillips. Universal attempted to snap it up as a star vehicle for Kevin Hart. As Vulture can exclusively report, Martin Scorsese came to the bidding table late in the game with the expressed interest of Leonardo DiCaprio for the lead (ex-cop Jerome Jacobson). Will Ferrell and Mark Wahlberg separately pursued the project. And Steven Spielberg's Amblin Entertainment made a play for acquisition rights, according to sources with knowledge of the negotiations.

Finished that? Okay, now you're ready for this podcast, in which Jeff Maysh defends himself against the previous article's insinuations that he was a puppet for a producer who was out to goose his movie deal with a hit article. Yes, Jeff mentions that disgraced clown. Part three: The story behind the story behind the story.

Longform Podcast #307: Jeff Maysh
"I've always looked for stories with the theme of identity and identity theft. I'm very interested in people leading double lives. All of my stories are the same in a sense. Whether that's a spy or a fake cheerleader or a bank robber or even a wrestler—someone is pretending to be someone they're not, leading a double life. I find that really exciting. I'm drawn to characters who put on a disguise."

Here's something for everyone who enjoys "hidden gem" TV shows. I haven't gotten around to checking out this show about a modern-day Japanese Sherlock-Holmes-as-a-woman yet, but it definitely sounds like it could be the next cool recommendation, judging by the responses to this tweet from Eve Ewing that clued me in to it.

The Irreverent Joys of a Japanese Sherlock Holmes
Josephine Livingstone, The New Republic
Japanese adaptations of the Sherlock Holmes oeuvre have a richness that we don't see in English-language TV versions. In the mid-'80s, for example, an Italian-Japanese cartoon called Sherlock Hound, partly directed by Hayao Miyazaki, placed the famous cap on the head of a detective dog. The still-popular manga and anime series Case Closed stars a child version of Holmes. One of the most idiosyncratic Japanese interpretations of the Holmes canon must be Puppet Entertainment Sherlock Holmes, a puppeteered version set in a London boarding school.

And here's something for everyone who enjoys the big TV hits. Even the title of this next article about Sharp Objects is a kind of a spoiler, so, uh, avert your eyes now, I guess.

'Sharp Objects' Author Explains That Brutally Abrupt Ending
"We went around a lot about what was the correct amount of time to have the proper amount of gut-punching! Which I say with an evil laugh!"

Here's an article from the author of a just-published book that might be the first one to get me interested in actually reading Lolita at some point.

Quit Using Lolita To Absolve Your Guilt, John Hockenberry
Sarah Weinman, The Cut
As Vladimir's wife, Véra, wrote in a diary note days after the American publication of Lolita in 1958, "I wish, though, somebody would notice the tender description of the child's helplessness, her pathetic dependence on monstrous HH, and her heartrending courage all along."

Sixty years later, more people are noticing what Véra hoped for. But the flip side is that more people, particularly men, are clinging to Lolita to absolve their own terrible behavior. Dolores Haze is not a therapy animal. Feeling guilty about the trauma of girls and women doesn't absolve you of your own bad deeds and thoughts.

Next Week on Maddd Science: History of Paperbacks

My Patreon remains in: existence

---
Header image: Untitled, by Daniel Williams. Clearly a depiction of what would drive one to attempt a McScam in the first place.

Like this issue? Maybe forward it to someone you think would like it, too. My marketing budget just covers that and my twitter account. And if someone forwarded this to you, you can subscribe here!