The Haunting of Hill House
Maddd Science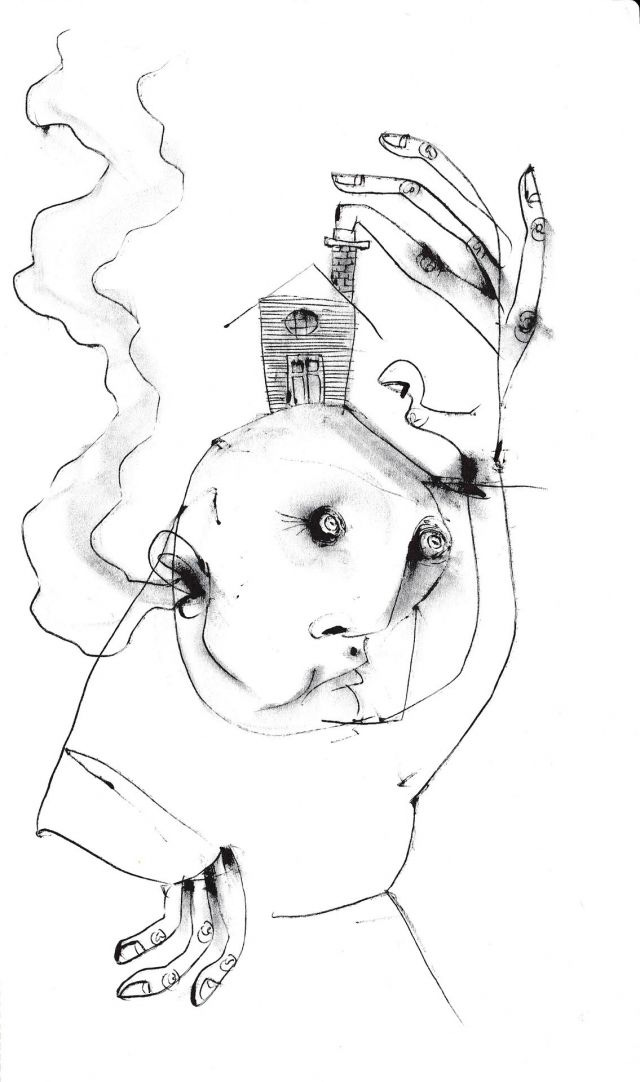 Netflix's The Haunting of Hill House is pretty great, in my opinion.

Granted, I agree that the ending of the show is as bad as everyone's saying it is. But almost the entire season leading up to it is a propulsive puzzle-piece family drama that keeps flashing back and forth both in time and between different sibling's perspectives to constantly recontextualize what you think you know. The payoff's not great, but the journey is a lot of fun, and that's not something I've said about a (real) Netflix Original before.

Plus, the fact that the final episode is barely scary at all makes it way easier to get to sleep after you finish binging the thing.

Here's an article about the influential book behind the show. Horror scholar Grady Hendrix features in it, and I'm not surprised to see he gets the last line of the article. I interviewed him the other month (humblebrag, I know), and he's quite a quoteable guy.

'Textbook terror': How The Haunting of Hill House rewrote horror's rules
Alison Flood, The Guardian
It is Hendrix, though, who puts his finger on the real terror at the heart of Hill House: loneliness. This was taken directly from Jackson's life. The author felt neglected by her husband and, as she started writing Hill House, wrote him a letter that ended: "You once wrote me a letter … telling me that I would never be lonely again. I think that was the first, the most dreadful, lie you ever told me." Her husband, Hendrix says, refused to read the manuscript of Hill House.

I've really enjoyed the director behind the series, Mike Flanagan, for a long time. Something he wrote even made it into the very first issue of this newsletter. My favorite films of his, Hush and Gerald's Game, are available on Netflix. Here's an interview with the guy:

The Haunting of Hill House Director on the Biggest Changes From Shirley Jackson's Novel​
Simon Abrams, Vulture
"For me, The Haunting of Hill House is a series about life after a haunting, what happens after the credits roll in most horror films. When you talk about people being haunted or wrestling demons, that is a rich metaphor."

Here's Flanagan's spirited defense of the ending. The excerpted bit here is about the least spoilery part I could find.

The Haunting of Hill House Creator Explains the Show's Polarizing Ending
Sadie Gennis, TV Guide
The short answer is that I thought the characters had earned it. I assumed it would be a bit polarizing, but that's the ending I thought was appropriate for the story I wanted to tell.

And as always, here's a bunch of articles entirely unrelated to Hill House. First, a review of a podcast I enjoyed last month:

Halloween Unmasked Is a Nostalgic Appreciation of a Horror Classic
Nicholas Quah, Vulture
Halloween Unmasked is a fresh, vibrant, and modern entry into the well-trafficked culture-podcast genre. It's a shrewd marriage of a narrative podcast's structural rigor and the breezy electricity of a good conversational one. Applied to the cultural phenomenon that is Halloween, the end product is a tool of cross-generational empathy: Not only does it help you understand the roots of a nostalgia that might not be yours, it helps you feel it too.

Join the Mutants: Berkeley Bonaparte Poster Catalog, 1967
K.E. Roberts, We Are The Mutants
While the company (or "collective," as the owners described it) wasn't the first to sell posters, it popularized the practice within youth culture, and the explosive colors and subversive flourishes virtually defined the psychedelic style. Soon the walls of every teen's bedroom and college dorm room in the country hosted Middle Earth and "Can-a-blis."
The rom-com strikes back: The demise of the mid-budget movie is a widely reported narrative about Hollywood, and the rom-com has suffered the most, so in retrospect I totally should have seen this coming. Of course the streaming champion of mid-budget original films is going to bring back the rom-com. I love a good rom-com. Now Netflix just needs to work on its company culture.

Why did millions of Netflix subscribers watch rom-coms this summer?
Gwen Ihnat, The AV Club
Matt Brodlie, director of acquisitions for Netflix, explains the programming surge: "We noticed that people have watched a lot and enjoyed a lot of romances and rom-coms over the years, and we just noticed also that people were not making them, that they were not in the multiplex." With rom-com scripts "laying around Hollywood," Brodlie said, "we thought that it would be a good idea to jump into that world."

Here's a nerdy article for anyone interested in publishing: A little-seen look at the math behind trying to eke out a profit in the business (Thanks to Jane Friedman for tweeting it):

The Cost of Books
Anne Trubek, Tinyletter
As each book is a new business, and a risky one, it is like most start-ups: the vast majority of books 'fail,' in that they do not break even financially. The saying goes, "20 percent of a publisher's catalog pays for the other 80 percent." A few bestsellers compensate for the many money-losing titles.

[...] P&Ls are profit and loss statements that figure in the costs and expenses of each book. If I receive a proposal for book, I will usually do a back-of-an-envelope P&L based on this, which would help me assess how many copies we would need to sell to break even.

This awesome Twitter thread on haunted mansion tropes, and how a lot of them trace directly back to the Winchester Mystery House and are really just innocent tweaks an old woman would appreciate:
The narrow passages, the low ceiling, the ramps and shallow steps, the elevator, the multiple fireplaces (warmth helps with arthritis): all of this paints a portrait of an old woman who was eccentric and very into architecture, but above all, she built for herself and no one else.

[...] Through Disney, Winchester House became the archetypal haunted mansion. Everything became reconfigured and seen through that lens. The winding steps that are there because an old woman wanted the independence of movement through her own house is now seen through spooky lens.
Next Time on Maddd Science: AI and Gender
---
Header image: "Poor, damn Dutch boy. Still at it. Force of habit," by Daniel Williams. Finally, I have a newsletter title that pairs perfectly with this art style. I had a tough time picked out which house-tangential pic to go with.

Like this issue? Maybe forward it to someone you think would like it, too. My marketing budget just covers that and my twitter account. And if someone forwarded this to you, you can subscribe here!