Maddd Science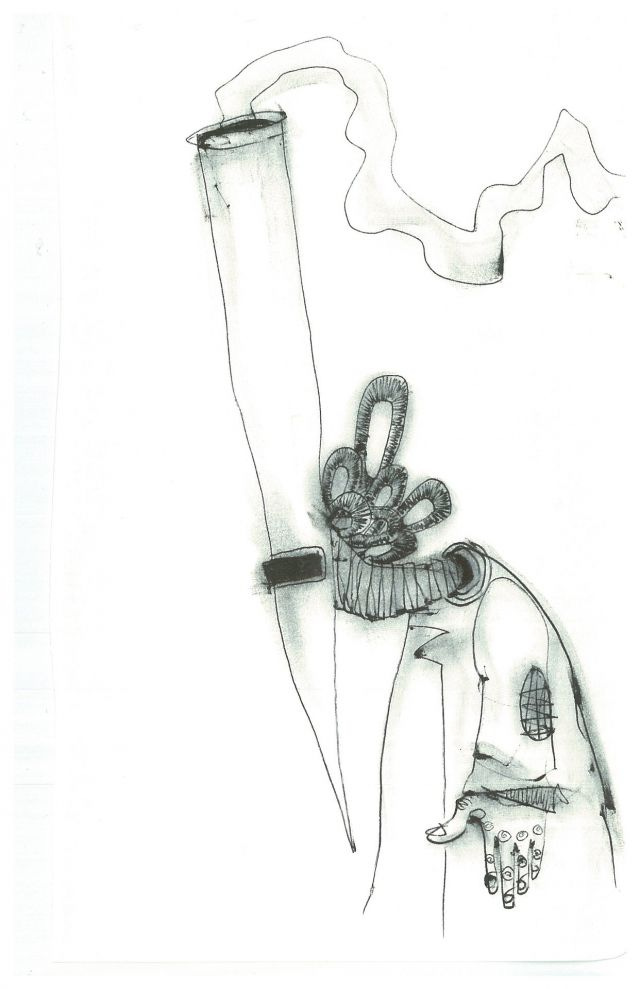 The biggest sound design success this Oscar season? Shape of Water, which crystallizes its theme of social ostracization by forcing a silent film heroine to navigate a non-silent film.

Listen Carefully, and You'll Find Guillermo del Toro's Shape of Water Cameo
Julie Miller, Vanity Fair
Robitaille's vocalization tracks were just the foundation for the creature's audio—which were layered with inflection elements like "animal sweeteners." In an early scene, where the creature tentatively approaches Elisa, unsure of whether or not to trust her, Robitaille added a swan hissing to texturize the creature's uncertainty.

As the creature falls in love with Elisa, Robitaille layered high-resolution recordings of pigeons cooing to score the creature's more tender moments—like the romantic scene in which Elisa fills up her bathroom with water.

The Sound of Soviet Science Fiction
Robert Barry, Sound and Music
Though the soundtrack to Solaris uses both orchestral and electronic textures (from the ANS), Artemiev has said in interviews that in terms of its treatment, the orchestra "functioned like one giant synthesizer." From the composer's notes written before he started work on the film, we can see that he delineated five general areas: landscapes; personal sound perceptions; various transformations and distortions of the Bach theme; recollections of the Earth; and the sounds of the living ocean, Solaris, itself.

I totally agree with this next article on the "intimacy effect" of listening to a podcaster's voice in your ear. I just finished Slate's Slow Burn podcast, and love it mostly due to the host's passion for the subject. I definitely wouldn't have read a eight-article series on Watergate; it would feel too much like reading Twitter. But once turned into a podcast, the same subject becomes fun because it feels like the host went through all the trouble of processing it and is just explaining his reactions to me.

Live Podcast Recordings Ruin Everything That Makes Podcasts Great
Rosie Spinks, Quartzy
I utterly loathe live recordings. They go against everything I love about the medium of podcasting itself: that it is calming to listen to, not audibly jarring or interruptive, and I feel like the hosts or guests are talking to just me. Whereas public radio greats have an air of authority by mere virtue of being on NPR, the connection I build up with certain podcast hosts I listened to "before they were cool" feels genuine. The fact that it's not reciprocal doesn't matter much—until they invite an audience of people into my ears to shatter the illusion.
Video: See With Your Ears: Spielberg And Sound Design
Here's a nice top-down look at the importance of sound design.

Another video: Fight Club | The Beauty of Sound Design
I'd be interested to hear whether Evan, the guy who did the first video, studied this one in the process.

Here's the fiercest take on the publishing industry that's been making the rounds this week:

The entirely unnecessary demise of Barnes & Noble
audreyii-fic, Tumblr
This is a decision that is only made if the executive level of a company is no longer interested in helping their business. This is a decision that is made only if the executive level has decided the company is dying, and don't care if they hasten along the demise as long as they can harvest the organs for themselves and leave everyone else with the shriveled husk.

There's a pretty charming romantic comedy smuggled into the margins of Scream 2
AA Dowd, The AV Club
Slasher movies generally play on an indifference or even contempt toward their characters, often even encouraging audiences to root for the masked killer knocking off a bunch of unlikable teen dimwits. Scream 2 flips that trope on its ear by investing in the relationships.

Finally learned why Men in Black 2 failed so hard at the one thing the perfect first film set it up to succeed with:

The History of Hollywood's Difficult Women
Kristen Lopez, RogerEbert.com
Rumors cropped up that Fiorentino was hard to work with. She jumped to the big leagues with the 1997 sci-fi adventure "Men in Black." Though Fiorentino's character was prepped to co-anchor the sequel alongside Will Smith, it was reported that Smith's co-star, Tommy Lee Jones was returning for "Men in Black 2" under the direct stipulation that Fiorentino wasn't invited back. The reason was left unclear but tabloids reported it was due to her tempestuous nature.

Grady Hendrix talks about the research process for a book cataloging 70s and 80s horror paperbacks:

Grady Hendrix on Paperbacks from Hell and Why Horror Is a Women's Genre
Stephanie Grossman and Grady Hendrix, Bookish
"I was reading animal attack books all at once. I was reading all the insect attack books all at once. So I knew what the set pieces were. I got a feel for the structure. Medical thrillers are really, really highly structured in a way that haunted house books are not. Animal attack books, if they're from England, are structured in a really different way than if they're from the U.S. Once I got a feel for that structure and where the genre's signposts were, I could go a lot faster."

If you like my header images, you'll enjoy checking out their colorful, 70s-era counterparts:

Ken Reid's World-Wide Weirdies Posters for 'Whoopee!' Comics, 1974 – 1978
Richard McKenna, We Are The Mutants
Between 1974 and 1978, Reid drew over 200 World-Wide Weirdies, and they grew into an atlas that mapped a lurid and surreal parallel reality populated by gothic, monstrously distorted versions of reality. Like some pop-culture Bosch, Reid created a dreamlike world with its own internal coherence, which was as mournful as it was spirited, as morbid as it was enticing. Though obviously light-hearted in its intent, the Weirdies also provoked a frisson of genuine eeriness, a paradoxical mood that, in retrospect, seems to have been so prevalent in the children's media of the time: one of reassuring fear, where even the most innocuous thing contained simmering within it a world of strangeness.

Next Week on Maddd Science: Black Panther

---
Header image: "untitled," by Daniel Williams.

Like this issue? Maybe forward it to someone you think would like it, too. My marketing budget just covers that and my twitter account. Okay, fine, I don't have a budget.