Maddd Science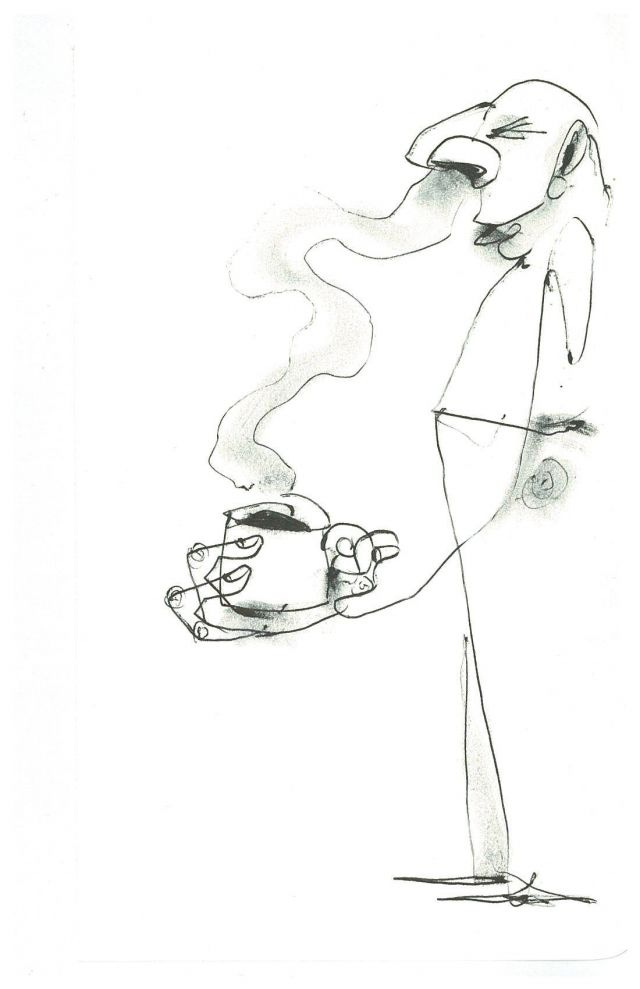 Last month, Steve Ditko died at 90. The guy's kinetic fingerprints are all over the Marvel universe -- Iron Man's red and gold color scheme was his idea, and so was the idea that Banner Hulks out when he's angry (instead of just at night or something). But he had plenty of interesting work outside of Marvel, as this first article covers.

Remembering The Fantastic Visions Of Steve Ditko
Outline Staff, The Outline
To celebrate his life and work, we've put together a collection of some of the most fun and strange Ditko covers from his days with Charlton Comics, who published a significant portion of his most out-there non-superhero illustrations.

Remembering Steve Ditko: Forget Kirby Dots, Let's Talk Ditko Sparkles
Glen Weldon, NPR
Here was a guy who put his hero — and not just any hero, but freaking Spider-Man, whose whole deal is just how achingly, embarrassingly relatable, and friendly, and (not to put too fine a point on it) downright neighborhood-y he is, in a full-face mask.
[...] Ditko loved drawing inscrutable faces — masked, half-masked, or sunk in shadows. In 1967, he went even further, creating a character called The Question, whose gimmick was a mask that turned his face into a featureless pink smudge. Talk about inscrutable. You couldn't scrute that mess if you tried.

Speaking of famed sci-fi greats who died recently, here's a very weird fact about Harlan Elison: The guy wrote his own fake bios like he was Lemony Snicket or something.

Harlan Ellison Used To Write Fake "Biographies" In All His Books & These Are The 5 Most Interesting And Strange
Charlotte Ahlin, Bustle
"Harlan Ellison, impoverished scion of once-wealthy Basque shellfish entrepreneurs, has repeatedly maintained he had no connection with the assassination of Chicago's mayor Anton Cermak in 1933. He continues to assert he was born in 1934 and could not possibly have installed those storm windows for Giuseppe Zangara. Yeah, sure, but where was he when JFK bought it? These questions, and other foodstuffs, are fully examined in this book. Is it warm in here, or did someone just get thrashed with a bolt of lightning?"

Here's an interesting interview with a comics expert:

Obsessive Tendencies: Scott McCloud on 25 Years of Understanding Comics
Ross Johnson, Barnes & Noble Sci-Fi & Fantasy Blog
I had a mountain of crazy ideas for how comics could evolve in a digital environment, and I pushed them very hard in the web's early years. That experimental scene yielded some fascinating results, but it's mostly fizzled in recent years. A lot of the formats that won out in the marketplace are frankly dissatisfying and boring to me, but until I get back in the game, I don't really have a right to complain.

Normally I'm wary of gushingly positive reviews like this Better Call Saul one, but I happen to 100% agree with it, so, uh, I guess I'll give it a pass.

This Isn't a 'Breaking Bad' Prequel — It's an Evolution Into Something Greater
Liz Shannon Miller, IndieWire
It takes a legendary level of confidence to make television like this, to trust an actor to hold the screen for silent minutes or to trust the audience's patience in waiting for answers. It's the sort of self-confidence that could slide into self-indulgence, but that's a trap "Saul" has always seemed to avoid, while still finding fresh ways to shock us with a new angle on the action.

Edit: My more astute readers might have noticed that this newsletter is about three weeks late, and you've been getting no news from me during that time. That's because this letter was stuck in Tinyletter's automated abuse prevention system for that whole time. They've assured me that it shouldn't happen again!

And since I'm here, here's a new article rounding up the top 100 best horror stories of all time:

Click If You Dare: 100 Favorite Horror Stories
Petra Mayer, NPR
Want to scar your children for life? We can help. Want to dig into the dark, slimy roots of horror? We've got you covered.
Next Week on Maddd Science: The Plot Twist

My Patreon remains in: existence

---
Header image: "Hey, good lookin'," by Daniel Williams. Should I make this my profile pic? Probably

Like this issue? Maybe forward it to someone you think would like it, too. My marketing budget just covers that and my twitter account. And if someone forwarded this to you, you can subscribe here!