Maddd Science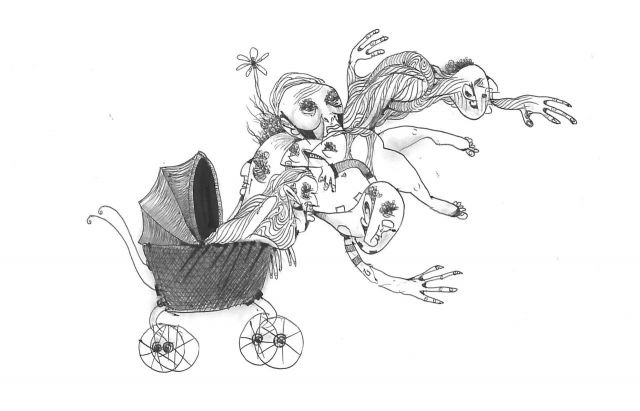 My recommendation for a fun TV show you probably haven't heard of? Mary Kills People. It's a Canadian black comedy/drama, which should already tell you whether you'll like it or not, but here's the concept: A doctor moonlights as an end-of-life counselor who specializes in assisted suicide. You get all the drama of an antihero avoiding police and keeping up a double life without them being as obviously self-centered about it as your Walter Whites.

It's not a sci-fi or fantasy show, but it is a great thriller that leans hard on its pulpy and plotty elements. Granted, that style does kinda sensationalize medically-assisted suicide, but it's all anchored by Caroline Dhavernas as Mary, who refuses to allow the pulpy nonsense happening around her detract from her character's principles. Season one is on Hulu, and I've seen enough of the second one to confirm that it's still good. Also, each season is just six episodes, so it's easy to get into.

Here's a review that dissects the show better than I can (Or, in its use of the word "anchored," exactly as well as I can):

TV Review: 'Mary Kills People' on Lifetime, Starring Caroline Dhavernas
Maureen Ryan, Variety
Anchored by a charismatic performance from star Caroline Dhavernas, "Mary Kills People," a Canadian import, resembles its lead character's specially prepared doses of life-ending medication: It combines the dark stuff with a dollop of fizzy champagne. With a fraction of the resources of most American shows but a surfeit of ideas and frisky energy, this Lifetime drama supplies one of the most impressive debuts of the year.

Here's a fun new cultural quirk embedded in the rise of podcasting as a medium:

It's All In Your Head: The One-Way Intimacy Of Podcast Listening
Glen Weldon, Monkey See
Mass media has always fostered this imbalance, of course. You likely feel some sense of ephemeral but deeply personal closeness with the authors of your favorite books, or actors whose work you've followed avidly all your life, or familiar radio personalities, maybe there's a comedian or two whose sensibility you feel lines up with yours.

Theaters and movie houses are communal spaces that exist to take you outside of yourself, and transform you into a collective identity — an audience. But radio, television and the Web bring experiences to you, they're inside your home. And in the case of podcasts, anyway, inside your brain.

I don't have a lot of musical intelligence, and I don't enjoy oral histories as a rule. But I love hearing people hate on things, so I enjoyed this next article.

An Oral History of "We Built This City," the Worst Song of All Time
Rob Tannenbaum, GQ
"We Built This City" was written and recorded in stages, by an assembly line of songwriters. (Cancer, too, develops in stages.) Today, its creators are ambivalent about what they've wrought. It has made them wealthy, but years of ridicule have taken a toll. Among the people who now say they hate it are two band members and the guy who wrote the lyrics. "I don't think anybody can take all the credit," says Starship guitarist Craig Chaquico, "or all the blame."

With Just a Touch of Her Burning Hand: The Cover Art of Rowena Morrill
Will Errickson, Too Much Horror Fiction
With her very first paperback cover illustration [...] artist Rowena Morrill showed an innate talent for depicting the lurid, the fantastical, the unimaginable, with bold eye-catching color and strikingly detailed monsters, heroines, wizards, and other genre-specific characters. Morrill rose to prominence throughout the late 1970s and onward, one of the few female artists to contribute greatly to the SF&F/horror paperback boom. Her cover art is unmistakably of its time, original and painstaking work readers don't often see today - which makes it so wondrously special and worth celebrating.

Why We Forget Most of the Books We Read
Julie Beck, The Atlantic
"[In the dialogue] Socrates hates writing because he thinks it's going to kill memory," Horvath says. "And he's right. Writing absolutely killed memory. But think of all the incredible things we got because of writing. I wouldn't trade writing for a better recall memory, ever." Perhaps the internet offers a similar tradeoff: You can access and consume as much information and entertainment as you want, but you won't retain most of it.

'Star Wars': 'Game of Thrones,' Sequels, and the Cheapening of a Franchise
Sonia Saraiya, Variety
This is yet another signal from Disney that "Star Wars" is rapidly becoming like its Marvel universe — a multi-platform, multi-story universe that advances its narrative and expands its world with each successive print, screen, and digital installment. Since 2008, Marvel has produced 18 films, with six more on deck to be released by 2020; since 2013, it has put on 16 seasons of television. It's a sprawling monster of content. But to be brutally honest, most of the content isn't that great. It's chain-restaurant pop-culture: warm, satisfying enough and quickly forgotten, like a meal at Chili's.

Middle Eastern Writers Find Refuge in the Dystopian Novel
Alexandra Alter, The New York Times
Science fiction and surrealism have long provided an escape valve for writers living under oppressive regimes. In Latin America, decades of fascism and civil war helped inspire masterpieces of magical realism from authors like Gabriel García Márquez and Isabel Allende. In Russia, the postmodern novelist Vladimir Sorokin has published disturbing and controversial futuristic novels that surreptitiously skewer the country's repressive government.

Here's the darkest Ferris Bueller take yet: capitalism, incest, a false compliant self.

Totaling the Ferrari: Ferris Bueller Revisited
Caleb Crain, The Paris Review
Late in the movie, Ferris reveals that he in fact engineered the whole scheme of a day off in the hope of freeing Cameron from his father's shadow. [...] A pretty theory, but if Cameron's father is as ogreish as described, he may retaliate: He may refuse to pay for Cameron's college education; he may disinherit him. By what right, moreover, does Ferris advocate painful honesty in father-son relations? The last quarter-hour of the movie sees Ferris racing across suburban lawns in order to reach his fake sickbed before his parents do, in order to avoid having to speak to his parents anything like the truth.

Next Week on Maddd Science: Sound Design

---
Header image: "The Post of Christmas Yet to Come," by Daniel Williams.

Like this issue? Maybe forward it to someone you think would like it, too. My marketing budget just covers that and my twitter account. Okay, fine, I don't have a budget.