Maddd Science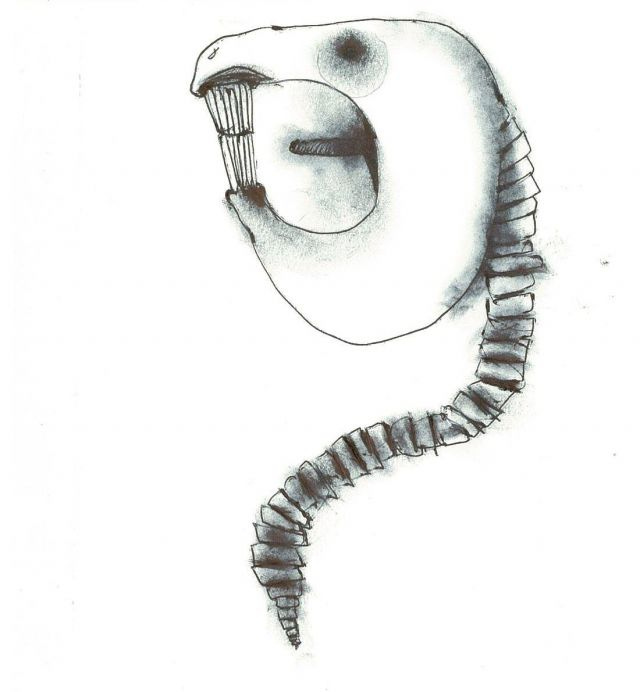 I've seen a lot of 70s sci-fi art in my day. 19,725 posts' worth as of this morning, if my Tumblr dashboard is to be trusted. The artists that stand out the most tend to be the ones with the most coherent vision, which puts Paul Kirshner near the top: His comics are not only Very Surrealist, but weirdly almost entirely feature either skeletons or buses. He's most known for Dope Rider.


'Dope Rider,' The Trippy Wild West Comic From 'High Times'
Martin Schneider, Dangerous Minds
The primary function of any "Dope Rider" comic was to induce an "Ohhh wooow" reaction from the zonked readers. The comic occasionally featured a locomotive engineer with a third eye in his forehead who would supply cockeyed dictionary definitions such as: "Pyramid, n., to look within, to peer amid."

Here's a little background on the entire cannabis writing industry, including High Times, the magazine that Dope Rider appears in.

How to Write About Weed Without Sounding High
Kieran Delamont, The Outline
In 1974, Thomas King Forçade founded High Times magazine using money that he'd earned smuggling pot into the United States. Initially, he had meant it as a parody of Playboy. The traditional centerfold spot was occupied not by a naked model, but a pot plant, treated with similar sexual overtones. But that first tongue-in-cheek issue touched a nerve, and sold more than 500,000 copies. The magazine quickly shed its satirical aims and began to see itself as a serious cultural institution, at the forefront of the pro-cannabis movement.
I couldn't decide which of these excerpts I preferred. But then I was like, it's my newsletter, I can run both.
In reviewing strains, Browne attempted to define a methodology for pot writing that others could emulate. Almost every review he does pairs cannabis, in some way, with an experience separate from smoking. It's a way to give readers a reference point for what they're reading, he said. "Ultimately cannabis reviews need to be focused on experience," Browne told The Outline.

Kirchner's also known for his strip The Bus, which tries to be as mundane as it is surreal.

The Bus, Paul Kirchner's marvelous and surreal comic strip trip
Edwin Turner, Biblioklept
What I think The Bus does best though is play with our notions of a stable reality. Kirchner's strip allows us to imagine—perhaps along with his passenger protagonist—a world as utterly banal as our own but one that might tip over into surrealism at any moment. Excellent stuff.

In more recent comics news:

Why I'm writing Captain America and why it scares the hell out of me
Ta-Nehisi Coates, The Atlantic
Writing is about questions for me—not answers. And Captain America, the embodiment of a kind of Lincolnesque optimism, poses a direct question for me: Why would anyone believe in The Dream? What is exciting here is not some didactic act of putting my words in Captain America's head, but attempting to put Captain America's words in my head. What is exciting is the possibility of exploration, of avoiding the repetition of a voice I've tired of.

Fear of a Feminist Future
Laurie Penny, The Baffler
A great deal of post-apocalyptic fiction written by women imagines society in a way that is so radically different from the patriarchal literary imagination that it would read as science fiction even without the nuclear fallout. The alt-right cannot imagine a world in which the rights of men and those of women are not opposite and antithetical, in which gains for women must by definition entail losses for men. The alt-right could really do with reading some Octavia Butler, although I'm not sure their delicate sensibilities could cope with the alien sex scenes in Dawn.

33 Of The Weirdest Philip K. Dick Covers We Could Find
Alicia Kroell, Lit Hub
Much of his work focused on the nature of reality, identity, drug abuse, and mental health. These subjects, paired with other planets and beings, invited surreal and bizarre visual interpretations of his work. Here are 33 of them

SNL And The Cut For Time Curse
Mandy Jeronimus, Birth Movies Death
I know that with the practice of all of us watching SNL the morning after now, the "cut for time" designation doesn't mean as much because, hey, we're watching it anyway, but you're asking us to spend our time on your show, SNL. Put your best foot forward instead of rehashing the "Last Call" sketch again.

This Twitter thread dunking on Ready Player One
Lindsay Ellis, Twitter
I am never going to finish this book because I stop every three pages to live tweet some new NOPE

A Personal Appeal? Hi, all. I finally buckled and soft-launched a Patreon page this morning. To be honest, 70s Sci-Fi Art is in a bit of an existential crisis, as my day job is taking up all my time. If enough of you are up for giving me two bucks a month, I can keep chugging.

Let me know what you think of the page! As my newsletter readers, you're all getting a peek at it first.

Next Week on Maddd Science: Pop Culture = Bad?

---
Header image: "A question in bones," by Daniel Williams.

Like this issue? Maybe forward it to someone you think would like it, too. My marketing budget just covers that and my twitter account. Okay, fine, I don't have a budget.