Maddd Science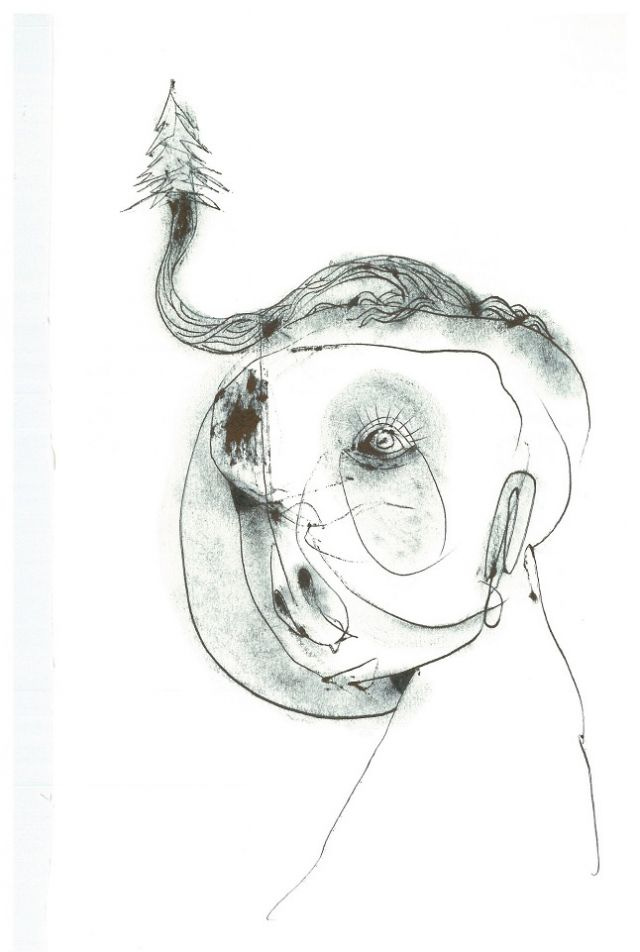 Ho ho ho. This newsletter is packed with the true meaning of Christmas, by which I mean cliches, horror, cannibals, and slut-shaming. Let's get into it.

'Tis the season for journalists to stop rolling out cliches! I'd call this article amusingly Grinchy, but I'd definitely get in trouble for that.

Brace yourself for the Christmas cliche onslaught
John McIntyre, The Baltimore Sun
On no account are you to publish that execrable prefabricated article on the estimated cost of the gifts in "The Twelve Days of Christmas." Whoever gets assigned to write it every year patently did something very, very bad in a previous life. If you have been guilty of publishing that thing in the past, do not compound your sin. Have you no shame?

Die Hard is Great, but Shane Black is the King of the Christmas Explosion
Emily Asher-Perrin, Tor.com
Die Hard was only set at Christmas because Joel Silver noticed how well the backdrop worked in Lethal Weapon, and cribbed it for Die Hard's use. So there you go—your favorite Christmas movie is only a Christmas movie because Shane Black created the concept of the Christmas action flick. It is already proven.

If you ask me, the heightened emotions that make Christmas action movies work apply even better to another film genre with even more heightened emotions.

The 12 Best Christmas Horror Movies
Jordan Crucchiola, Vulture
The Christmas horror sub-genre is not one of high repute, but the quality of Better Watch Out inspired us to assemble a best-of viewing guide. So after surveying decades' worth of candidates, Vulture has come up with a list of a dozen essential scary holiday films, a 12 Days of Christmas Horror to help get you in the (Christmas-y) Halloween mood.

Video: 'A Muppet Family Christmas' Is Extremely My Shit
John Lagomarsino, The Outline
The movie — starring characters from all four Muppet franchises: the Muppet Show, Sesame Street, Fraggle Rock, and Muppet Babies — has changed form over the years, with certain segments getting cut due to music rights reasons, in its slow migration from VHS tapes to DVDs. But the magic of the original lives on forever in Lagomarsino's memory... and on the personal cut he created using his 1989 taped-from-TV copy.

I've actually seen multiple articles this season about why "Baby, It's Cold Outside" isn't actually a creepy example of rape culture but a (kinda lukewarm) critique of purity culture. Here's the one that lays it all out the best:

The Problem with "Baby, It's Cold Outside" Isn't Consent. It's Slut-Shaming.
Cammila Collar, Medium
What's happening here isn't all that hard to figure out, especially if you remember that the song was written in 1944. The woman wants to spend the night with her date. She just knows that if she does, she'll be scarlet-lettered by her community for having the audacity to make her own premarital sexual choices. She's not consternating over letting this guy down; she's consternating over being publicly and privately maligned for doing what she wants. And clearly this is normal for her, as well as for listeners at the time, who were expected to understand all of this and relate.

Turns out the Christmas-tangential 1960 rom-com The Apartment is pretty great. Guess there's a reason why it won all those Academy Awards. I'd recommend watching it if you're out of Christmas movies you haven't seen 20 times already.

Also, it pairs really well with the above article — spoiler alert, I was pretty excited when the line "My brother will be there at the door" actually happened — and it pairs great with this next horrifying article, too.

The Long Cultural History of Jokes About Workplace Sexual Harassment
Rebecca Onion, Slate
In her 1964 book Sex and the Office, Helen Gurley Brown remembered a tradition called "Scuttle," in which workers chased down a secretary and took her underwear off. (When Mad Men included this game in an episode, the show actually toned it down, making the goal to see a colleague's panties, rather than strip her of them.) Brown recalled this chase game fondly—proving, once again, that internalized misogyny is a hell of a drug.

Also related:

Women Journalists In Rom-Coms Are Trainwrecks. Here's Why That Matters.
Chloe Angyal, HuffPost
In "Never Been Kissed," Drew Barrymore's Josie, a copy editor, gets her big chance to be an investigative reporter when she goes undercover at a high school, posing as a student. In her time undercover, she falls for her teacher, and the teacher, who thinks she is 17, falls for her. Her editor presses her to expose him in print, but she refuses. The story she writes, in the end, is not about a public school teacher crossing boundaries with one of his students. Instead, she uses her big shot at a front-page story to engineer a reconciliation with that man.

Wattpad has the data on trends in fanfic. The, um, very weird trends.

Killer Clowns, The Next Superstar Boy Band and #NoMoreBullying: Wattpad's 2017 Year in Review
Wattpad Blog
Cannibal stories were one of the biggest unexpected trends this year, with thousands of new story uploads and readers consuming as much as 3.8 million minutes in a single month. Killer Clowns were also a major trend this fall, spiking near the release of IT in theatres. The sub-genre grew from near non-existence in January before reaching 9,000 new story uploads in September and October.
A great look here from sci-fi author Ted Chiang at how one's cultural beliefs inform one's futuristic fears.

Silicon Valley Is Turning Into Its Own Worst Fear
Ted Chiang, Buzzfeed
It's no surprise that Silicon Valley capitalists don't want to think about capitalism ending. What's unexpected is that the way they envision the world ending is through a form of unchecked capitalism, disguised as a superintelligent AI. They have unconsciously created a devil in their own image, a boogeyman whose excesses are precisely their own.

Next Week: The Last Jedi

---
Header image: "parasitings of the Christmas kind," by Daniel Williams